While most children learn how to use the toilet without too many problems when they are being potty trained, it is still fairly common for them to wet the bed during the following years. In fact, many children still wet the bed up to around five or six years of age.
With patience and understanding, you can manage occasional night-time accidents and help your child through bedwetting regressions. But when should you think about speaking to a doctor?
When to speak to a doctor about your child wetting the bed
You may need to speak to a doctor about your child's nocturnal enuresis (night-time bedwetting) if:
Your child still wets the bed after five years of age
If your child had been dry and then starts bedwetting again
If your child had pain on urination, is very thirsty or has blood in their urine
You think there may be a physical reason for their bedwetting
Speaking to a doctor doesn't mean you've failed
There are many reasons why you might want to speak to a doctor about your child's bedwetting and none of it means that there is necessarily a problem—or that it's something you have concern with as a parent.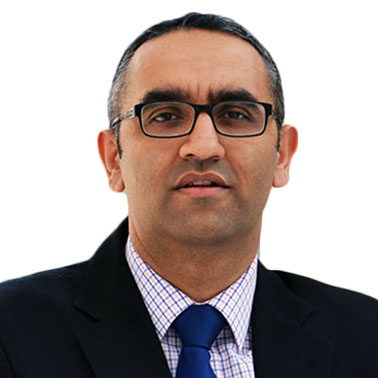 It's very reassuring to rule things out and often that's all the help a family needs when helping their child stay dry at night.
If you know that everything is good physically and that your child does not have a medical condition, you can try all the coping strategies that are suggested without worrying 'what if?
Your GP will manage most patients with their problem but can easily refer you to a number of specialists if they feel there may be a further issue and these can help diagnose, or rule out, medical problems.
Mr Rajesh Kavia, Consultant Urological Surgeon
Remember that there are many different reasons for and causes of bedwetting—including stress—so it's worth reading up on them.
When should you seek advice for primary nocturnal enuresis?
'Primary nocturnal enuresis' means children who wet themselves but who are too young to be expected not to. So, this is the term we would use for babies and toddlers who have not yet started potty training.
Some parents come to me to ask why their three-year-old can't stay dry.
But if your child is under five years old, you really don't need to worry that this is a problem.
While some children pick up potty training very quickly and then move on to being dry at night, it takes other children a little longer—but they nearly all get there in the end. It's not usually necessary to visit a doctor unless you think there may be some other problem, such as a urine infection.
Mr Rajesh Kavia, Consultant Urological Surgeon
Children who are being potty trained and who are not yet at school will probably have fairly frequent accidents and you can't always expect them to be dry at night.
It's still a very common occurrence when your child is between five and seven years old, though many will be getting the hang of it by then.
To help your child get a good night's sleep and to reduce the disruption of bedwetting, you may want to consider popping your child into DryNites® Pyjama Pants. You can also protect their bedding with DryNites® Bed Mats.
When should you seek advice for secondary nocturnal enuresis?
'Secondary nocturnal enuresis' is a term used when a child has been dry and potty trained for a period of at least six months but then reverts to having accidents and wetting the bed.
There may be a physical or an emotional reason for the relapse and it may be worth speaking to a doctor about it
Mr Rajesh Kavia, Consultant Urological Surgeon
Your child may:
Still continue to wet the bed after the age of seven
Have started wetting the bed again after a long spell of being dry
Have painful urination
Are unusually thirsty
Have pink or red tinges in their urine
Have very hard stools
Snore a lot at night
Emotional reasons for nocturnal enuresis
There may be an emotional cause for the return of wet nights. For example, if your child has had an upset, this may lead to their bedwetting again. This can take many forms such as:
A house move
A move to a different school
A family upset such as their parents divorcing
The illness or death of a family member
Problems at school including the pressures of work, bullying, or friendship problems
Rarely, this may be due to a form of abuse
Try to work out what is causing your child's distress.
Sometimes there will be an obvious reason, such as having to move home, which also brings with it a change in their nursery or school, separation from friends and family and living in a new place.
At other times, though, there may be a less obvious reason. It's time to be sympathetic and patient and chat with your child about what might be bothering them.
Spending some quality time on a one to one basis with your child doing an activity might help them open up to you.
Mr Rajesh Kavia, Consultant Urological Surgeon
Physical reasons for nocturnal enuresis
There are several reasons why your child might find it more difficult than their friends to stay dry.
They may have one or more of the following.
Mr Rajesh Kavia, Consultant Urological Surgeon
A small bladder that can't hold enough urine to last all night
The inability to know when their bladder is full – this is a connection between the nerves of the bladder and the brain that takes longer to be recognised in some children
They may have a hormonal problem that needs addressing
They may have a Urinary Tract Infection (UTI)
They may have sleep apnoea, perhaps due to tonsils.
They may be diabetic
They may have bad constipation
They may, more rarely, have a structural problem of the nerves or the urinary system, including a blockage.
How to speak to your doctor about your child's bedwetting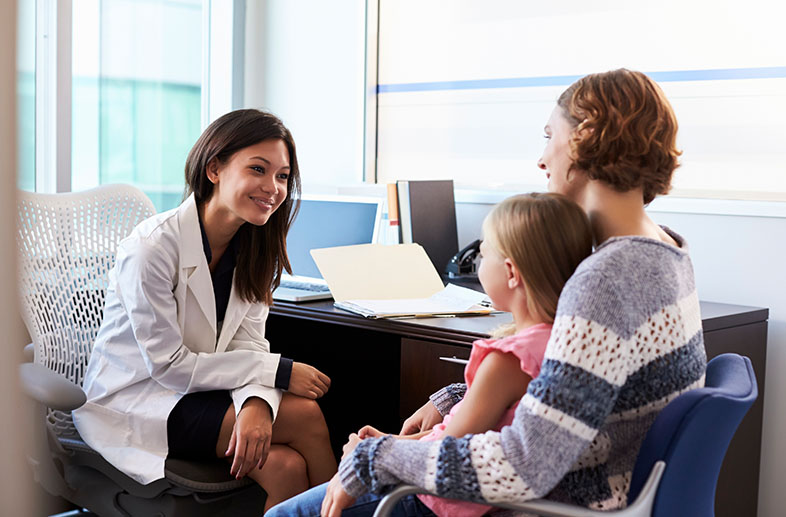 If you have tried everything to help your child with night-time dryness and are now thinking that there may be another problem that needs addressing, you should go next to your GP.
Don't be worried about going to your GP, as you'll probably be pleasantly surprised about how calm they are about the whole situation and how common they say this is.
Your GP is the best person to go to, as they can start the ball rolling with further steps and tests for your child. Make sure you take your child with you and allow them to speak too—don't speak for them.
Your GP can then get a good idea of what's going on and what direction any further tests should take.
Mr Rajesh Kavia, Consultant Urological Surgeon
It's a good idea to prepare for the visit.
A diary is very useful, in which you have made notes not just of when your child is wet or dry but also of their diet and drinks.
It's also a good idea to have a timeline of when the secondary enuresis began, how frequently it happens, an idea of the quantities of urine in the bed, whether there is a pattern and does your child wake up when they have wet the bed? Some don't
Mr Rajesh Kavia, Consultant Urological Surgeon
Your doctor can provide the reassurance you need
Most children grow out of secondary enuresis fairly quickly and you will remember it as just a phase.
However, if there is something else going on, then your doctor is the best person to go to, to rule out other health issues.
Mr Rajesh Kavia, Consultant Urological Surgeon
Remember that staying calm and supportive is very important and offering your child practical steps to help them is ideal.
You can take steps to ensure your child has a good bedtime routine, does not drink too much before bed and that their route to the loo is clear and well-lit at night.
Giving them DryNites® Pyjama Pants to wear at night can also help, as not only does it help your child feel more in control but it will allow the whole family to get a good night's sleep too.
This content should not substitute medical advice from your personal healthcare provider. Please consult your healthcare provider for recommendations/diagnosis or treatment.