If you have a child who has started to wet the bed, or have always had problems with night-time accidents since they were little, you know how much this can affect their mood and happiness.
They may feel that they are not as 'grown up' as some of their friends, that they are letting their parents down, or even feel ashamed and stressed. But there's no need for them to feel like this—you can help simply by talking to them about it.
Talking to your child throughout the bedwetting phase can make them feel more confident this phase will pass.
So where do you start?
Talking to different aged children about bedwetting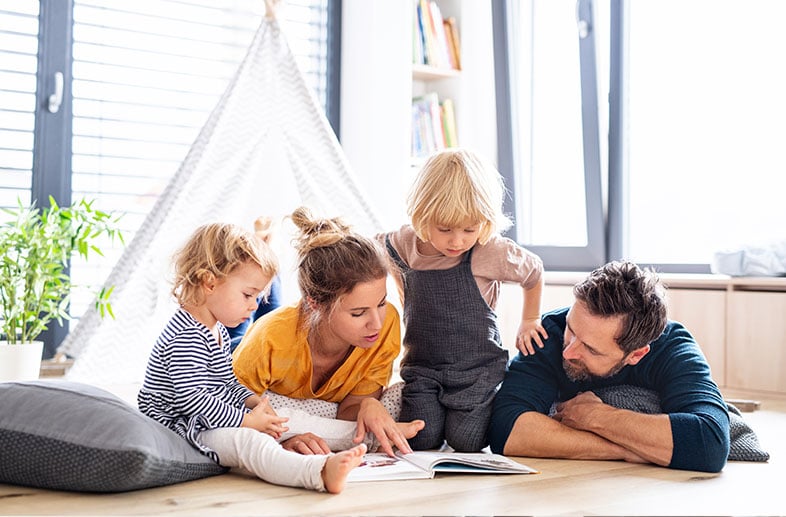 Depending on the age of your child, you may feel that you need a different approach to the way you talk with them. With very small children, you can reassure them that they will soon get the hang of it.
If the child is a bit older and has a patch of bedwetting when they were previously dry, you might try to discuss the reasons for bedwetting with them. Be sensitive to their age and the best approach.
1. Don't avoid talking about bedwetting or night-time accidents
This is not the time to ignore the topic. Your child will be worried and might be only too glad that you start the conversation first.
Alternatively, they might not be too worried at all if they are quite young— but of course, the disruption of bedwetting means that you will all have broken sleep, which is not good for your child or for the rest of the family.
Start a conversation with your little one at a time when you are both happy and relaxed – just before the bedtime story is ideal. Ask your child what they feel about it and take the conversation from there.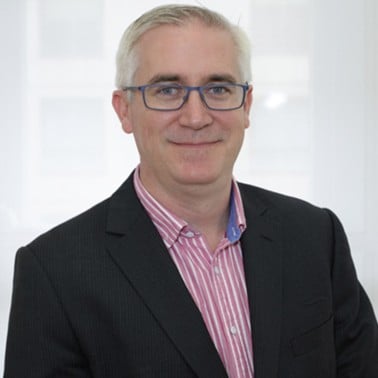 Talk to your child about their bedwetting, because being open and honest about issues like this is very important.
Be sure to listen to your child and discuss how they feel. Tell them how common it is for kids to wet the bed at their age and that they will grow out of it.
Then you can also discuss what you can do together to help resolve it.
Mr Feilim Murphy, Consultant Paediatric Urologist
The key to your conversations is to be positive and reassuring and to listen to your child's feelings. Try to avoid making a fuss and stay calm and relaxed and your child will not feel that they are doing something wrong.
2. Be aware of your body language
Children pick up on your feelings through your body language. While it's not always easy to stay calm and happy when you've been woken from a deep sleep to change wet sheets, try to remember that your child will feel worse—and this may make the problem worse—if you show negative feelings.
Avoid becoming angry or blaming your little one in any way.
If you get upset when you've been woken from sleep, it really isn't going to make it better for your child to avoid accidents.
If you cause them to have more stress and anxiety, this can make bedwetting worse and it can knock your child's confidence.
Mr Feilim Murphy, Consultant Paediatric Urologist
"Also," explains Mr Murphy, "you should never punish your child: they aren't to blame for this condition, so it would be counterproductive and make your child feel even worse."
3. Bring up bedwetting and start a conversation
It may not be easy to start a conversation with your child, especially if they are reluctant to talk. However, it really is the best thing to do, so pick your moment for a gentle chat.
You should try to be as sensitive as possible when you are talking about bedwetting with your child. Be especially careful about chatting in front of other people, as this is embarrassing for them.
Bedwetting in young children is a very frequent occurrence and often happens with older kids too. Making a fuss about it piles the pressure on your little one and makes them feel abnormal.
Though you should not ignore it, try to manage it in as straightforward and simple a manner as you can.
Mr Feilim Murphy, Consultant Paediatric Urologist
Make sure you encourage your child to ask you questions about bedwetting and answer them as honestly as you can. If you don't know, say so. It's often reassuring to children that even adults don't have all the answers!
Use positive language, avoiding words like 'problem' and be reassuring that it will soon pass. Tell your child that there are probably quite a few of their friends who still wet the bed and they won't feel so alone.
4. Talk to your child about the causes of and reasons for bedwetting
It's really useful for your child to know the reasons for bedwetting, so make sure you have educated yourself with the causes of bedwetting and you can then explain all of these to your child.
It's helpful to your child to understand what's happening: some children are very deep sleepers; others wet the bed because they've had too much drink before bedtime. They may have an underlying medical problem.
Discovering the reasons, together with your child, is essential for solving the problem.
Mr Feilim Murphy, Consultant Paediatric Urologist
You can tell your child:
Their brain and bladder aren't yet 'talking' to each other well enough
They may be unhappy or stressed about something
They may have a medical problem which can be looked at
Children become dry at different ages
They may have had too much to drink before bed
They may not be old enough to have dry nights yet – but they will get there
There is nothing wrong with them and they are not being naughty
5. Ask your child how they would like to manage their bedwetting
Once you have chatted about the problem, you should ask your child how they would like to progress.
Do they want to change their own sheets if they wet the bed? Are they happy to avoid fizzy drinks, chocolate and sugar in the evening to avoid the need to wee? Do they want to tweak their bedtime routine?
You can also ask if they would they like to use DryNites® Pyjama Pants or DryNites® Bed Mats to help them feel more confident and dry at night. Allowing your child to feel as if they are in charge can be very useful for their self-esteem.
Try to focus on what you can do: so, those practical solutions like helping your child to the toilet in the night and using a mattress protector can make things easier for everyone.
Mr Feilim Murphy, Consultant Paediatric Urologist
6. Remind them they can talk to you about night-time accidents
It's important that your child feels they can come to you every time they have an accident and to chat with you about how they are feeling at any time. Make sure they know you will always listen and help, as having a problem like this can feel very isolating for your child.
This is especially important when it comes to cases of secondary enuresis, where a child who has previously been dry at night for six months or more starts wetting the bed again.
This is often caused by a physical condition or a psychological or emotional stress in your child's life. Chatting it through can pinpoint the cause and allow you all to work towards a diagnosis, if relevant, and a plan of action.
7. Include the whole family in the conversation
When you have established a good rapport with your child, it's then a great idea to talk with the whole family. This means that everyone is aware of the problem and can make allowances for it. It can also be helpful in that siblings will understand their brother or sister's pressures and be helpful. Be sure to mention that siblings should not talk about the bedwetting outside of the family, to avoid teasing.
You may talk to your child about your own experiences of bedwetting as a child.
It's good to talk—especially about bedwetting
Ask for help if you need it: most little ones will have a few accidents as they learn how to keep dry during the night, but if it happens frequently or goes on for longer than you expect, talk to your doctor.
You'll get all the help and support you need, including treatment your child may need to solve any underlying medical problem.
Mr Feilim Murphy, Consultant Paediatric Urologist
This content should not substitute medical advice from your personal healthcare provider. Please consult your healthcare provider for recommendations/diagnosis or treatment.