Picture books are wonderful, but sometimes it's hard to find one which helps you need for your child's situation. The Little Parachutes team work hard to find and categorise picture books that help children cope with worries, health issues and new experiences. And that includes bedwetting!
Stories about bedwetting are a great way to start a conversation with your child
Night-time accidents can be a common part of your child's development, so why keep your child's bedwetting under wraps? If you're wondering how to start the conversation about bedwetting, a storybook is a great place to begin.
As they snuggle up for the night, bedtime stories can help your child to relax and prepare for a good night's sleep. And if they're having trouble staying dry at night, bedtime stories dedicated to bedwetting and anxiety can give them the reassurance they need for worry-free sleep.
Thoughtful bedtime stories about wetting the bed
Nocturnal enuresis, otherwise known as bedwetting, is common and often completely normal before the age of five. Helping to spread the word from an early age, Little Parachutes explore the best bedwetting and anxiety books to comfort children about their night-time accidents.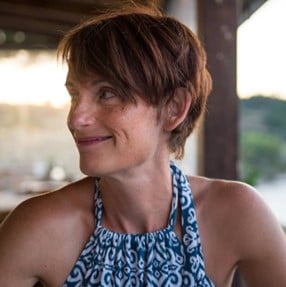 Sometimes, challenging experiences such as bedwetting can make young children feel as though they are in an emotional free fall. As a parent, you can't stop them falling, but you can prepare them for a softer landing with a Parachute Book.
Claire Ward-Dutton, Little Parachutes
Do Little Mermaids Wet Their Beds?, by Jeanne Willis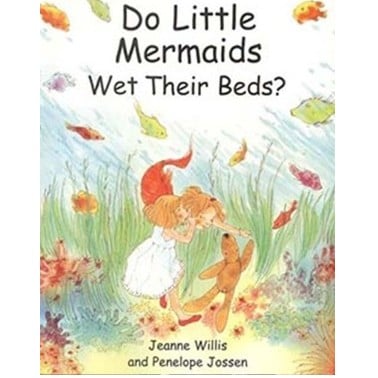 Join the adventures of a little mermaid who learns that bedwetting doesn't define who she is, nor is it something to worry about.
Great for little ones, this bedwetting book not only introduces the concept of bedwetting but the feelings that come with it. A constant reminder that bedwetting should never hold them back, this story provides the ultimate way to empower your child's journey to a drier night from an early age.
Dippy's Sleepover, by Jane Clarke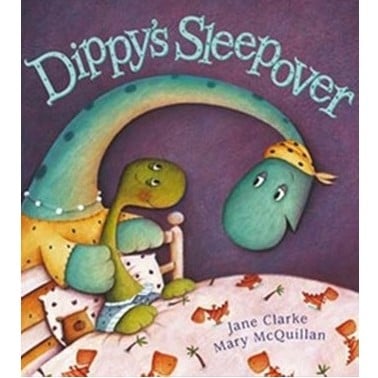 Sleepovers should be fun—so keep them that way with the story of Dippy the dinosaur's sleepover.
Dippy is excited for his first sleepover but is worried that a night-time accident will happen. From anxiety to acceptance, follow Dippy's journey as he realises that he's not the only one on a journey to a dry night—his friend is too. Great for little ones, this bedwetting book reassures your child they're not alone and that drier nights will come.
The Great Big Book of Feelings, by Mary Hoffman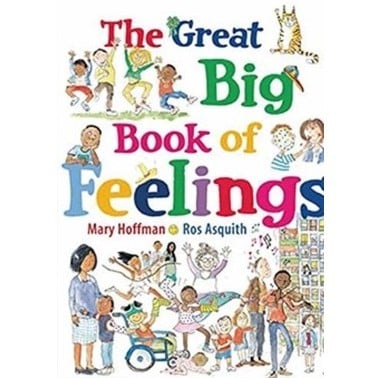 The journey towards a dry night isn't just physical—it involves feelings too. Help your child to process how they're feeling with The Great Big Book of Feelings.
As your little one gets older, they may start to experience emotions they're not familiar with—such as worry or embarrassment when wetting their bed. The Great Big Book of Feelings is a handy way to encourage your child to talk about their feelings and clear their mind of any worries before bedtime to settle them down for a worry-free sleep.
Books about night-time accidents for young children
As your child grows, they'll have lots of new experiences, which can be super exciting but also a little overwhelming—particularly for those who have started or continue to wet the bed.
Helping to keep their anxieties at bay, Little Parachutes' storybook recommendations ensure your little explorer has everything they need to face the world with confidence.
Sammy the Elephant and Mr Camel: A Story to Help Children Overcome Bedwetting, by Jayce C. Mills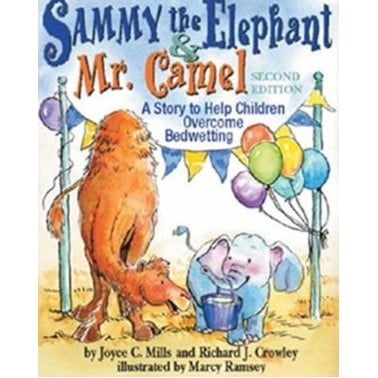 Follow the journey of Sammy the elephant as he learns bedwetting is just another part of growing up.
Empower your child on their journey to a drier night by helping them to normalise their night-time accidents. With a gentle nod towards emotions and a handy 'note to parents' section, this bedwetting book helps to relax and reassure you and your child that bedwetting is usually no cause for concern.
Super Duper You, by Sophy Henn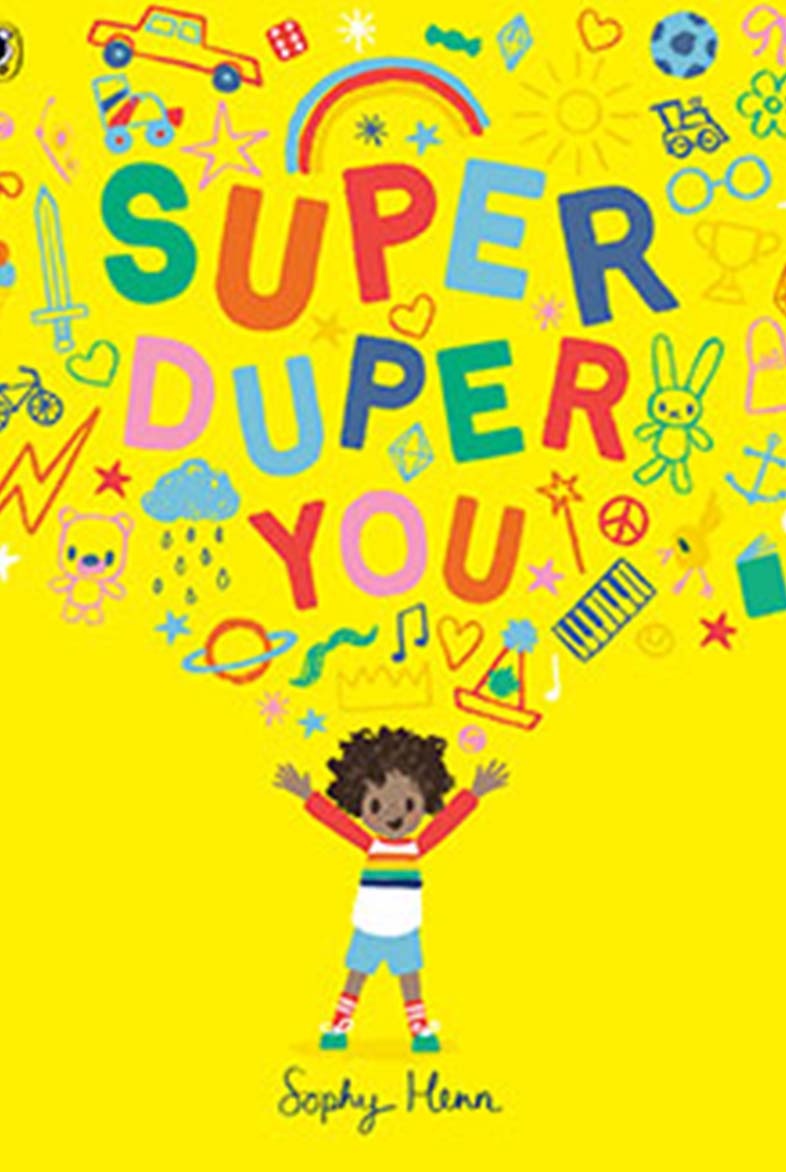 Everyone's different—so help your child to embrace their individuality with Super Duper You.
A celebration of what makes us special, Super Duper You encourages your child to be whoever they want to be. Giving your child the confidence to love exactly who they are, this book encourages children to embrace their insecurities by showing them that different is in fact, perfectly normal.
All Kinds of Feelings: A Lift-the-Flap Book, by Emma Brownjohn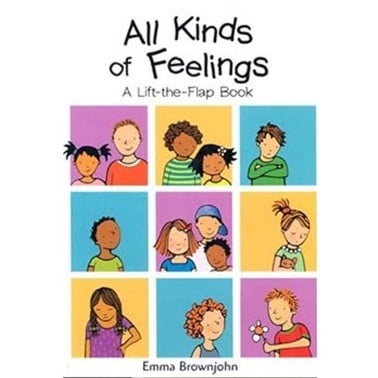 As your child journeys through life, venture through a world of emotions with All Kinds of Feelings.
With new experiences at every turn, your child can feel a mixture of emotions—which can be linked with their bedwetting. A handy way to help your child voice how they feel, All Kinds of Feelings provides an opportunity for you to reassure your child to ease them into a better night's sleep.
Storybooks about dealing with bedwetting for school-age kids
New places, new people, new routines—a lot can change for children who are preparing or have started to go to school. And while you can't be with them every second, you can encourage them to share more about their day with a bedtime story.
Recommended by Little Parachutes, these bedwetting and anxiety books are ideal for sending them off to sleep with the support they need to wake up awesome.
Clouds and Clocks: A Story for Children Who Soil, by Matthew Galvin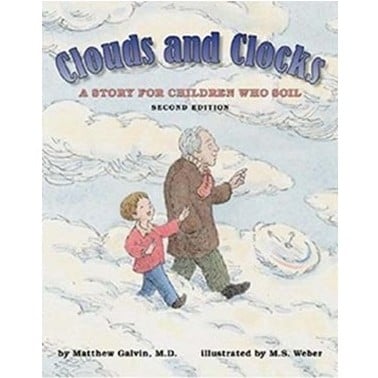 Join Andrew on his journey to uncover the mystery behind his recent night-time accidents.
When Andrew's life takes a new turn, he discovers there's more to night-time accidents than he first thought.
Helping your child to realise night-time accidents are beyond their control, your child can feel empowered by the idea that their dry nights will come in their own time.
I'll Always Love You, by Paeony Lewis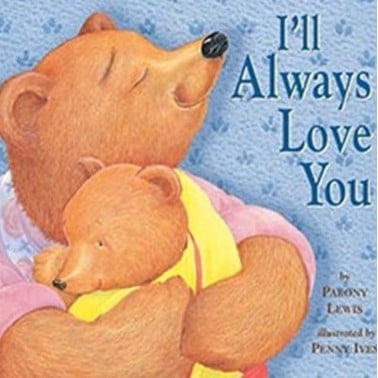 Send your child into sweet dreams with this positive read that reminds your child they're loved and supported no matter what.
A heart-warming story that lets your child know they're loved for who they are, this book gives your child the encouragement they need to conquer life's challenges.
Whether that's bedwetting, starting a new school or something entirely different, support them in overcoming their fears with this uplifting bedtime read.
Dealing with Feeling… Worried, by Isabel Thomas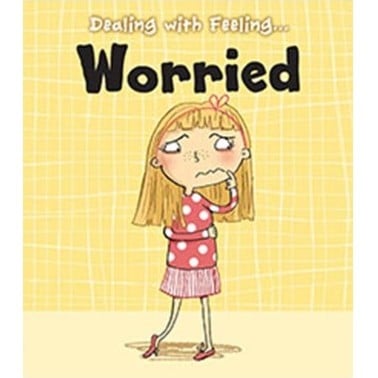 Worry can come in many shapes and sizes, so help your child to overcome it in every situation with Dealing with Feeling… Worried.
With new experiences at every turn, it's natural for your child to encounter some worries along the way.
And while you can't prevent them, you can teach them what worry is and how to deal with it—giving them the tools they need to approach challenges, such as bedwetting, in a stress-free way.
Reading stories, or sharing your own—it all helps
Helping you and your child to connect, bedtime stories are a must-have for any night-time routine. So, settle down, snuggle up and enjoy reading uplifting bedtime stories together.
Just one of the many ways to reassure your child of their night-time accidents, consider using bedwetting books in conjunction with other bedtime stories to soothe your child into a peaceful sleep.
Or go one step further by sharing your own bedwetting experiences from when you were a child to let them know that they're not alone in their journey to a dry night.
Kimberly-Clark are in no way affiliated to, commercially or otherwise, or hold relationships with any of the publishers or authors detailed within this article.
This content should not substitute medical advice from your personal healthcare provider. Please consult your healthcare provider for recommendations/diagnosis or treatment.