It's likely you've heard the expression "as smooth as a baby's bottom", but many don't realise that a baby's skin is delicate and requires special attention. Every expectant parent wants to give their little one the best head start, so knowing how to best support your baby's skin is a great place to begin.
Why is my newborn's skin peeling and dry?
As your baby enters the world, their skin is protected by a layer of vernix—a sticky, white substance that protects skin in the womb. If your baby is past their due date, the vernix may have already been absorbed which can leave your newborn's skin peeling or dry. This is usually completely normal, but it's worth speaking to your midwife or health visitor should you have any concerns.
In the first month, your baby's skin forms a protective barrier by shedding the top layers of the skin. This can result in a baby's skin looking dry, flaky, or even like their newborn skin is peeling. While this is perfectly normal, getting into good skin care habits early can help to prevent your newborn's dry skin from day one.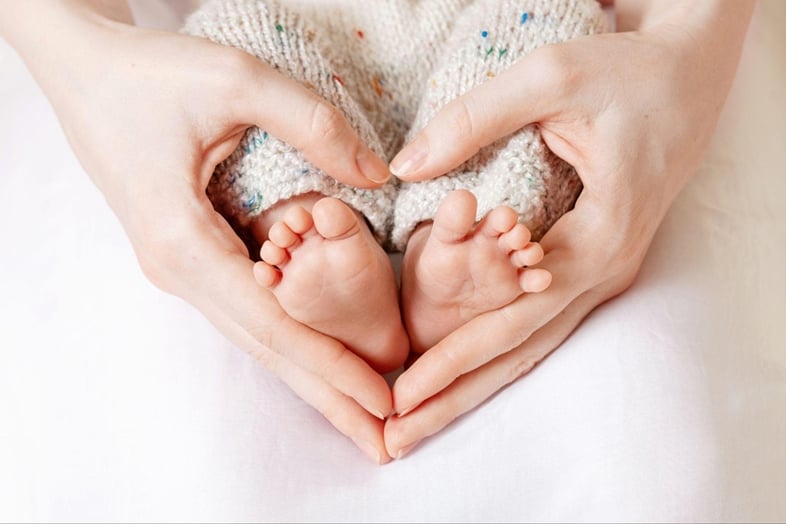 How to prevent a newborn's dry and peeling skin
Every parent wants their baby to be happy - and as the skin is the largest organ of the body, these top 5 baby skin care tips are a great place to start.
1. Newborn skin care at bath time
Bath time is an essential part of your baby's skincare routine. And for the first bath times, your baby will only need a gentle soak in warm water to stay clean and healthy. It's best to avoid using soaps, shampoos and body wash as these can cause your baby's skin to feel dry and irritated.
After washing your baby, pat them dry with a nice, soft towel. Try not to rub them as this can disturb the top layer of skin which can make a newborn's dry skin worse. Remember to pat any creases with a towel, including their underarms and leg folds, before getting them dressed. Always avoid the use of talc or baby powder as this can irritate your baby's skin.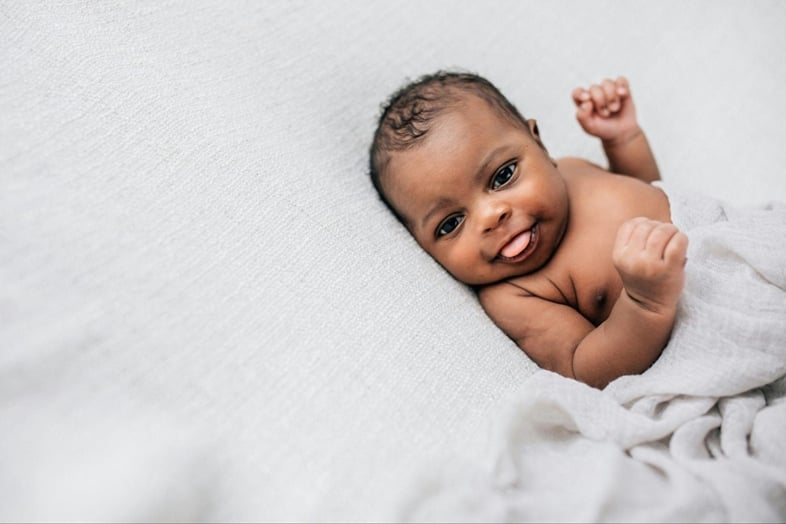 2. Baby skin care at changing time
Nappy rash affects newborn dry skin as it causes skin irritation and sores around the nappy area. While nappy rash can be treated, there are some steps you can take to prevent your newborn from developing it.
Frequently changing your baby's nappies is a good place to start, especially after they've just pooped or wet their nappy. Changing your baby's nappy regularly can limit the amount of time your baby's skin is exposed to moisture to prevent dryness and irritation.
Take extra care to clean your baby's area with suitable products before placing them in their new nappy. Approved by The British Skin Foundation, Huggies® Pure Extra Care wipes are made with skin-loving fibres that are as soft as cotton wool and water on your baby's skin. Clean the area thoroughly, wiping from front to back as you go to avoid urine infections.
After you've cleaned the area, apply a gentle barrier cream before adding their new nappy. This cream will provide a barrier and limit the skin's contact with moisture to prevent nappy rash.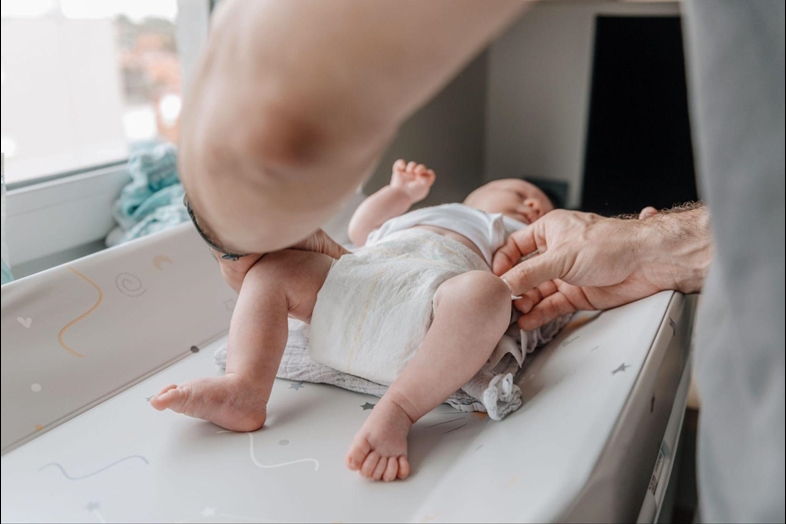 3. Soften your newborn's skin with baby massage
Baby massages are not only a great way to bond with your baby but an important part of your baby's skincare too. Helping to loosen and remove any dry skin on your newborn, learning how to massage your baby can prevent newborn dry skin.
Avoid using oils and lotions for babies under one month old. Should you want more support with massaging your baby, you can always find a friendly baby massage class that can help to get you started.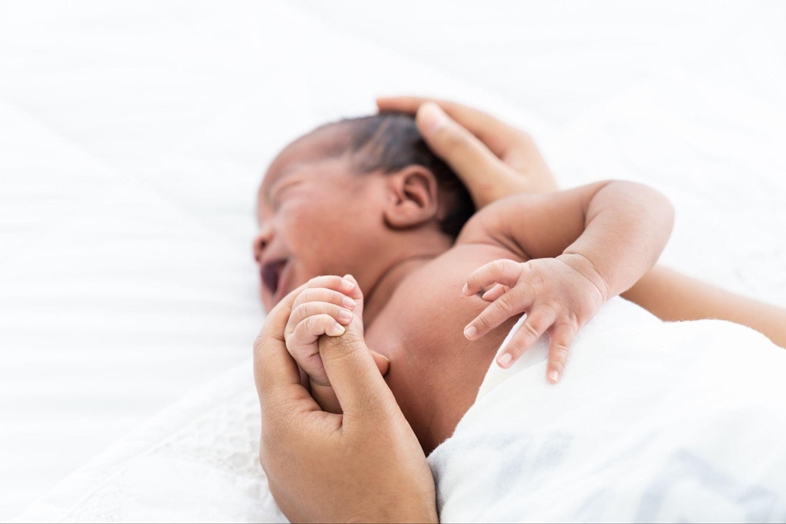 4. Prevent dry skin on your newborn with scratch mitts
Your little one's hands may look adorable but their tiny nails are not as harmless as they seem. Often super sharp, your baby can scratch themselves with their own nails, which can contribute to your newborn's dry skin. To prevent them from harm, cut their nails and consider a pair of scratch mitts, or a baby grow with fold-over cuffs to prevent their skin from damage.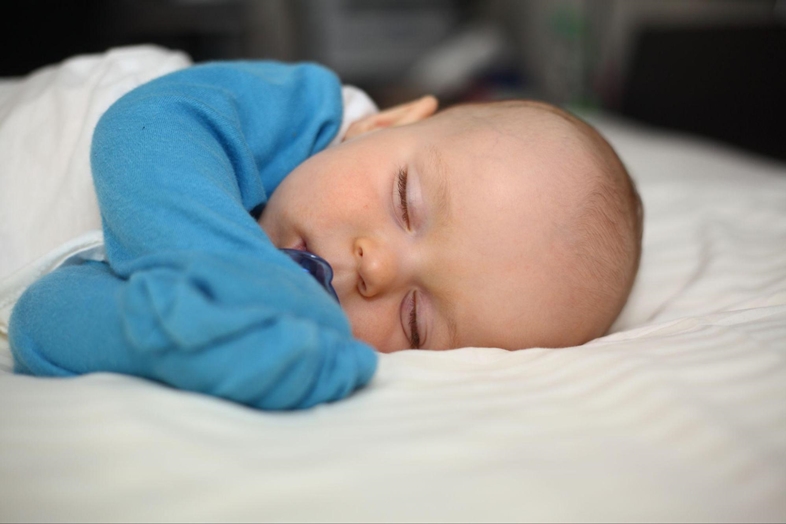 5. Care for your baby's skin with the right laundry detergent
A life with a baby comes with a mountain of laundry. And since you'll be washing plenty of their clothes, it's important to choose a laundry detergent that's kind to their delicate skin.
If you haven't done so already, making the switch from bio to non-bio can help to aid your little one's skin from irritation and prevent dry skin for newborns.
Advice for all ages with Huggies®
From pregnancy to development in later years, Huggies® are here to support every step of your parenting adventure. With advice on every childhood chapter, take control of your parenting story with Huggies® as your parenting partner.
This content should not substitute medical advice from your personal healthcare provider. Please consult your healthcare provider for recommendations/diagnosis or treatment.